Monterrey Restaurants
Monterrey is the capital and largest city of the northeastern state of Nuevo León, in Mexico. Local restaurants often serve tempting meat-based dishes along with grilled tortillas to provide a unique Mexican culinary experience. Grill & Vine Restaurant is one of the highest rated venues in the area, recently refreshed, offers a warm, casual setting. If you prefer to enjoy a drink and relax for a while come join us at the Lobby Bar for a fine selection of wines, local craft beers and small plates. Taste all the best at the Sheraton Ambassador Hotel.
Grill & Vine Restaurant
Daily from 7:00 AM to 11:00 PM
Our awarded restaurant is one of the top rated in Monterrey. With a refined and casual atmosphere, offers the finest selection of meat cuts, artisanal bread and regional dishes ideally combined with a premium wine collection and local craft beers. Presenting a comfortable, friendly and spontaneous vibe that provides the perfect setting to lunch or dine with family or for guests in town for business.
The greatest local and international flavors at Sheraton Monterrey Ambassador Hotel.
Our specialties include:
Aguja norteña
Machacado norteño
Cabrito barbecue (barbacoa de cabrito)
Rib eye
Grill & Vine burger
Tortilla soup
Michelada or chelada
Book your table today and try some of Mexico's best regional dishes.
Cuisine: International
Dress Code:Casual
Hours: 7:00 AM - 11:00 PM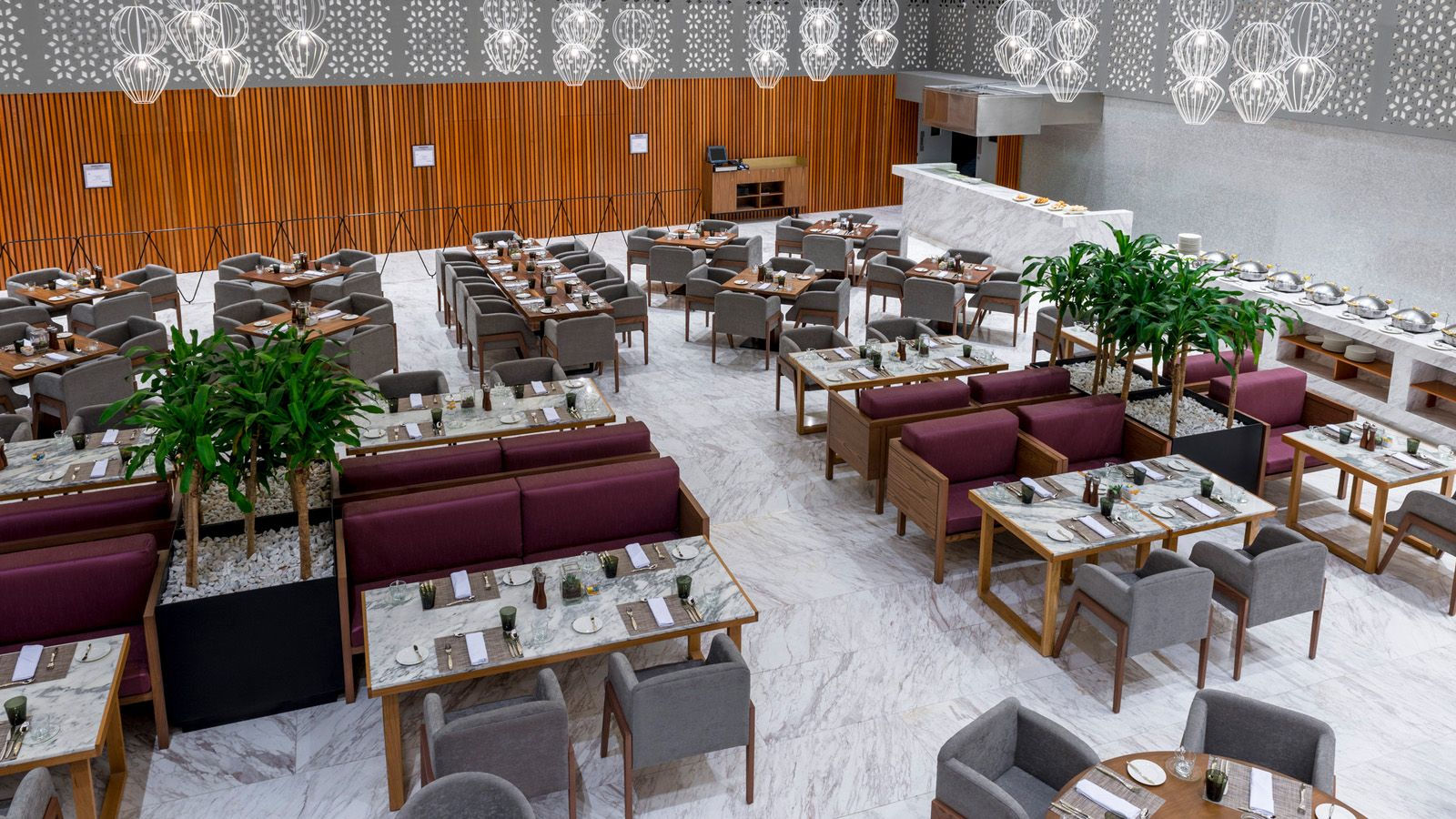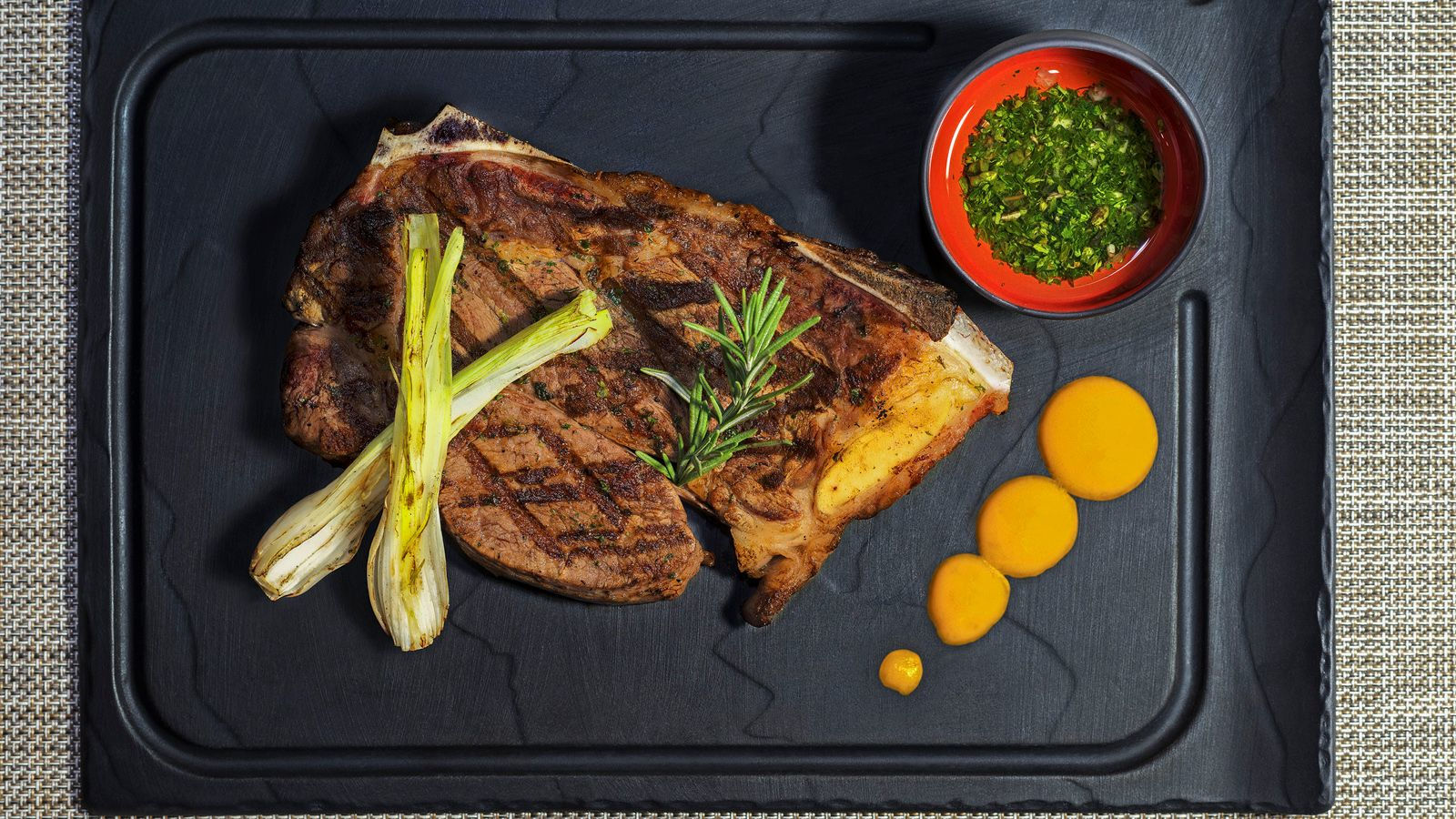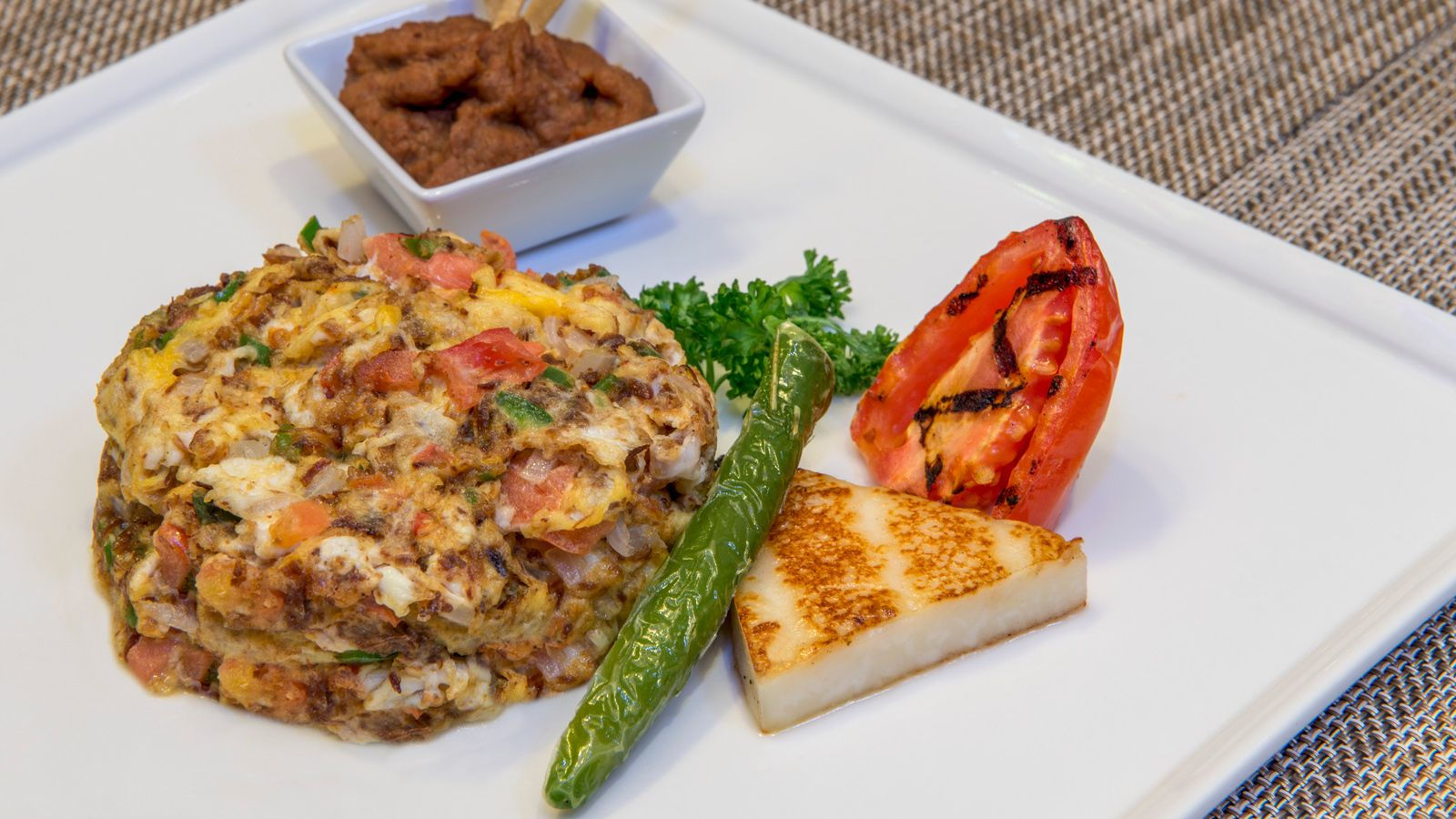 Lobby Bar
Daily from 12:00 PM to 2:00 AM
The Lobby Bar, located in the heart of Sheraton Monterrey Ambassador Hotel, is a lively, fun and casual spot. Enjoy daily promotions or simply relax and hang out during "Happy Hour" with friends and co-workers.
Share a glass of wine or enjoy the finest selection of Mexican craft beers accompanied by our small plates menu (tapas, appetizers, antipasti) from Paired, our Sheraton signature program.
Some of our options to drink:
Chardonnay
Pinot Noir
Malbec
Browne Ale craft beer
Dark Lager craft beer
*Must be 18 years of age or older to purchase and/or consume alcohol.
Some of our options to eat:
Lamb Kofta
Mexican gorditas
Cajun chicken
Crispy regional beef cheek stew tacos
Breaded calamari rings
Join us at our Lobby Bar for a fun night!
Dress Code: Casual
Hours: 12:00 PM - 2:00 AM
Atmosphere: Lively and entertaining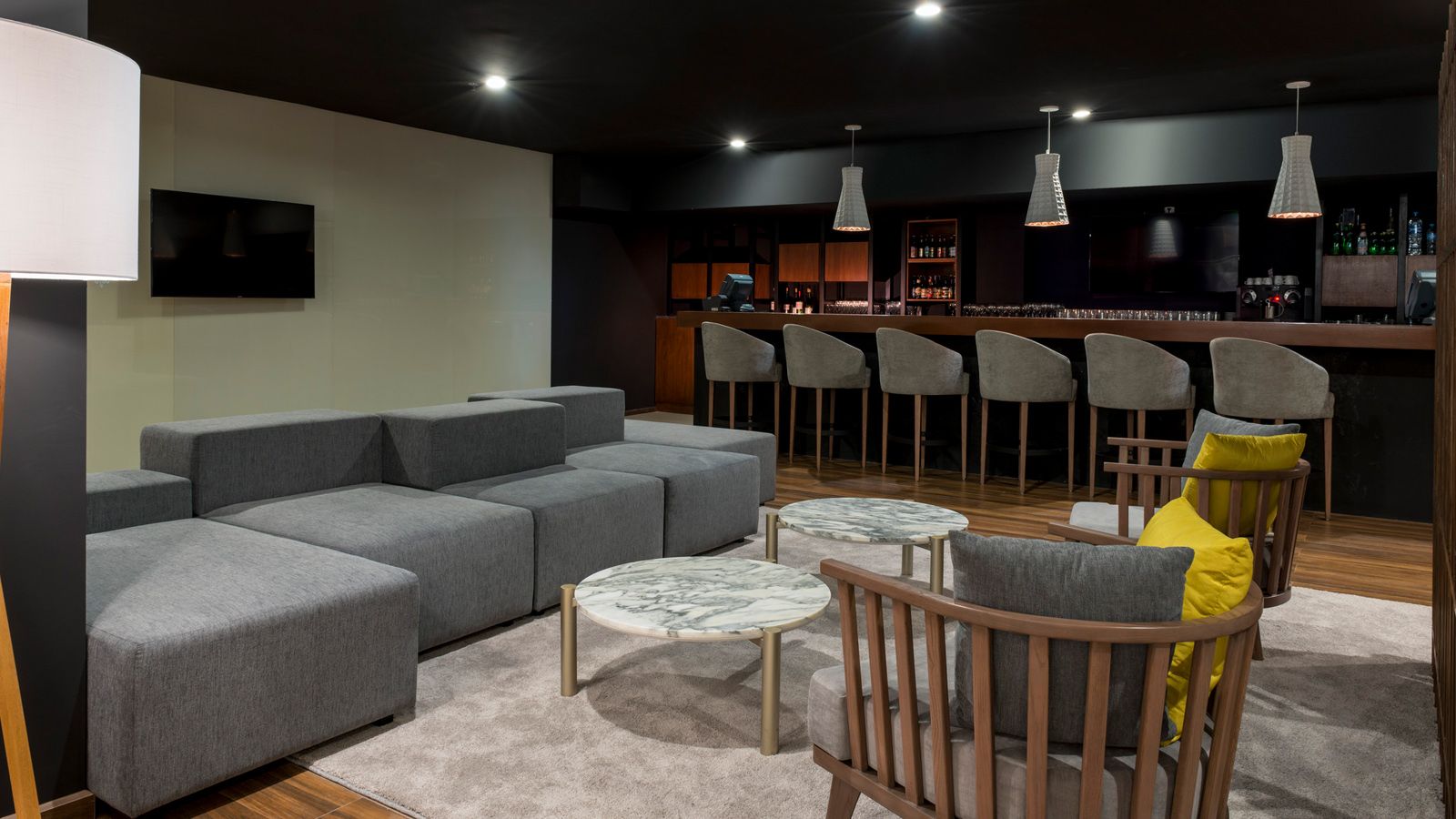 Our Wine Cellar
flavors, colors, taste and aromas
Our guests will be able to enjoy a fine selection of wine varieties with touches, flavors, colors, taste and aromas for the perfect food pairings at the Sheraton Monterrey Ambassador Hotel in Monterrey. Our Enomatic wine dispenser offers 8 types of wine by the glass, ensuring they are always fresh and served at their optimum temperatures. The top-of-the-line preservation technology original from Italy allows wines to be kept for up to 40 days with no quality alterations.
Ready for a tasting? Stop by the Lobby Bar or the Grill & Vine for a unique pairing during your stay in Monterrey, Mexico.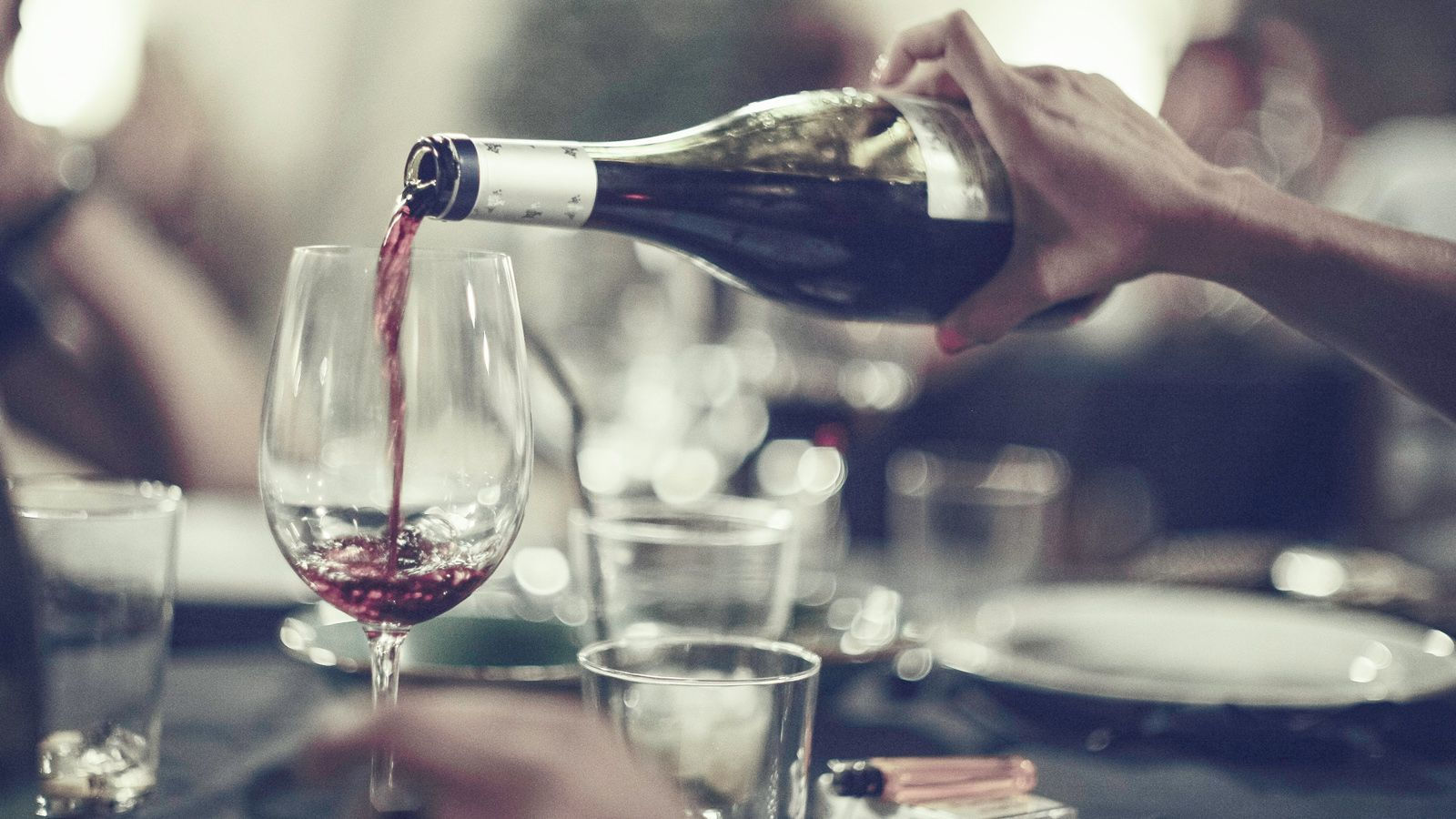 Executive Chef
Jose Reyes Martinez G.
Our Executive Chef is in charge of leading the culinary team at one of the finest hotels in the region. A Monterrey native and Instituto Culinario de Mexico alumni has been highly influenced by several award-winning chefs throughout his college years. He went on with his extensive learning process alongside Chef Alfonso Cadena and many other top-ranked restaurants such as 40 West.
Constantly searching for new challenges, perfecting his technique and motivated by his Alma Mater, he was always curious about the world of wines and service protocols. To support this passion in 2006 he joined Société des Jeunes Chefs Dégustateurs at ICUM and a couple of years later in 2009, he begun his active participation in the service industry, crafting food pairings and setting-up restauranteur training workshops.
Our guests will be able to live this unique culinary experience first hand at the Grill & Vine Restaurant and many other offerings at Sheraton Monterrey Ambassador.